Below are some of our recommendations of which Vietnam highlights to ensure you cover when you head there:
The North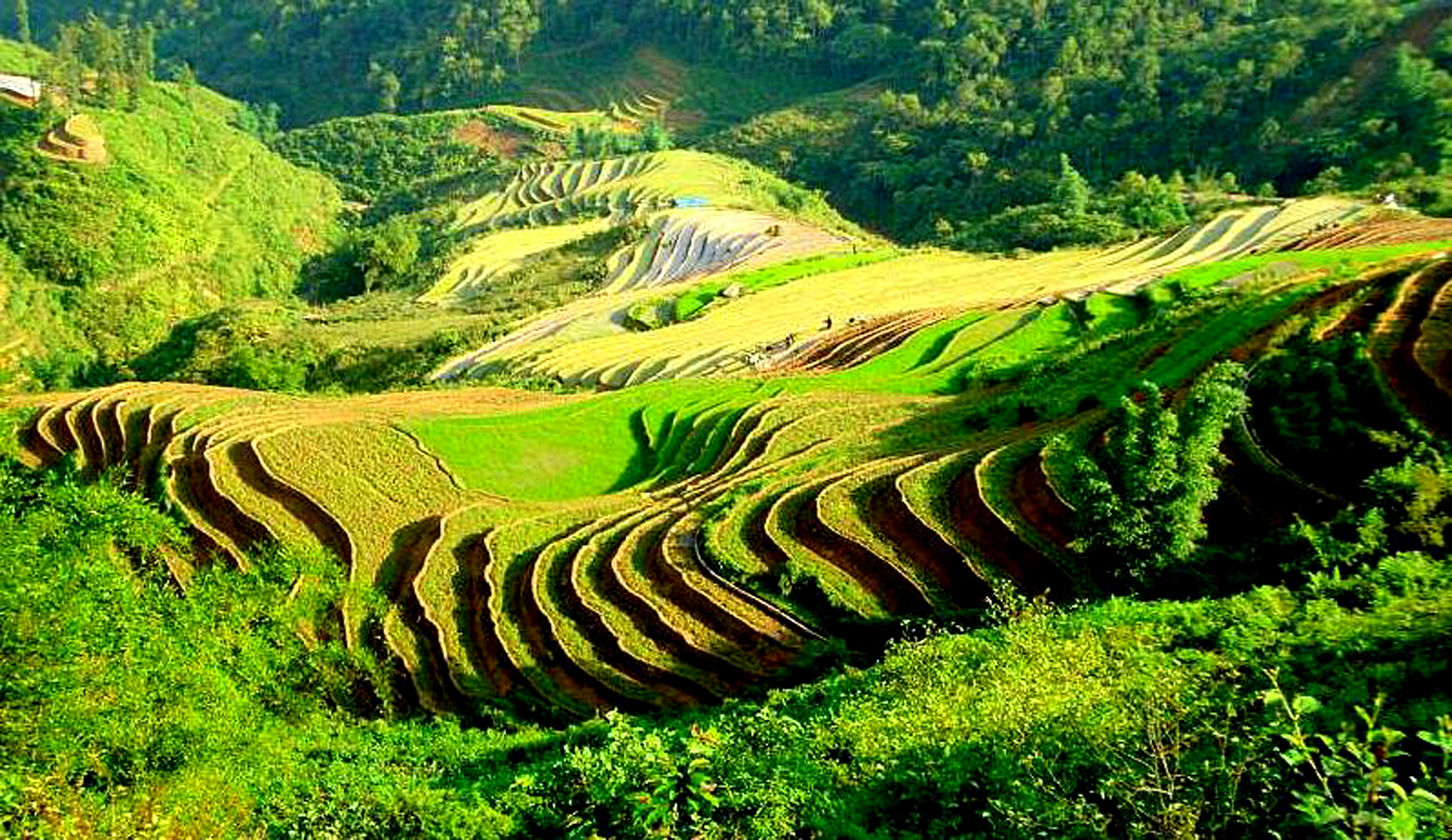 Here Vietnam is hilly and most of the land is terraced through hard work of generations of tribes. The rice paddies make a perfect hiking backdrop – the scenery is just stunning. There are many options for leisurely walks or real back country multiday hikes with homestays. The locals are very welcoming and happy to share their interesting traditions.
Getting to the area is an adventure in itself. You can take an 8 hour sleeper train and experience falling asleep to the rhythm of the rattling carriage.
Hanoi
This bustling capital is worth spending time exploring. There are various layers of history and influences from the ancient tribal and Buddhist to the colonial French and the Chinese traditions, the city feels rich in culture. The art scene is thriving and of course you must go through the markets – handicrafts and culinary delicacies will await you – ever tried egg coffee? Hanoi is a different world – even the traffic follows its own rule of physics, one could believe. Make sure to first observe the locals crossing the road, when on foot! 
Halong Bay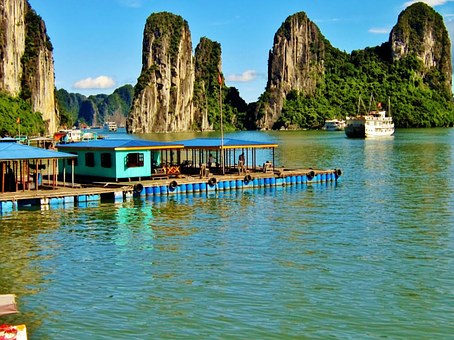 Not far from the bustling capital Hanoi is a spectacular bay characterised by little islands with very steep walls.  If it is a bit cloudy, the mysterious atmosphere will captivate you and if the sun is out, the glittering water makes the little floating village and the caves seem like magic. Just cruising through this world heritage site is jaw dropping.
The Mekong Delta
The entire country is full of delicious and exotic fruit, but in the Delta the variety culminates! So be sure to stop for a fruit snack as often as possible and try them all!!! That means of course you will travel through fruit plantations – we did it by bicycle, on little side roads, and it was amazing. Seeing the Mekong from the perspective of a bike, is an amazing way to experience the area while staying in locally owned small hotels/home stays. A little breeze always cools you a bit when cycling and the occasional rain shower really doesn't matter – just make sure your camera is well protected and fully charged, as you will have plenty of photo opportunities.
Ho Chi Minh City
The better known name of this thriving, multicultural city is Saigon. One very enriching experience is to learn about the many wars the Vietnamese and especially the South have endured and survived. The way these people were going through the most adverse conditions is simply humbling. But not only the history is fascinating in this place, also the presence! If you are brave enough: go on an evening Vespa tour to real local hangouts! Or join the Zumba class held early morning in the park next to an ancient Taoist Pagoda? A day cycle trip to the Cu Chi Tunnels is a must!
We have an amazing cycling tour which travel through Vietnam.cu
Click here to see more details about our Saigon to Hanoi Cycle & Food Tour